SMOKIN' DEALS
MONDAY 'Q MADNESS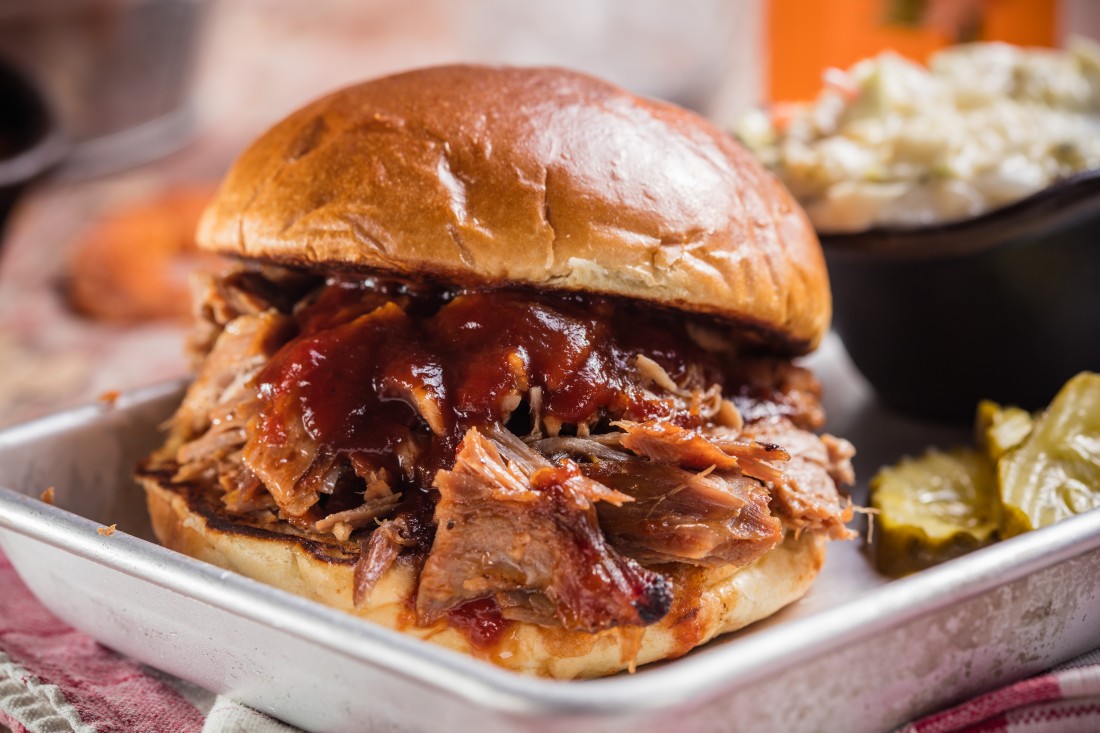 TAKE A BITE OUT OF MONDAY WITH A SLAMMIN' BBQ SANDWICH FOR JUST $5.99
Choose from our classic Georgia Chopped Pork or BBQ Pulled Chicken plus choice of 1 side. Craving something extra? Upgrade to our Texas Beef Brisket sandwich for just a buck more. Make it Memphis-style with our creamy coleslaw for $.99.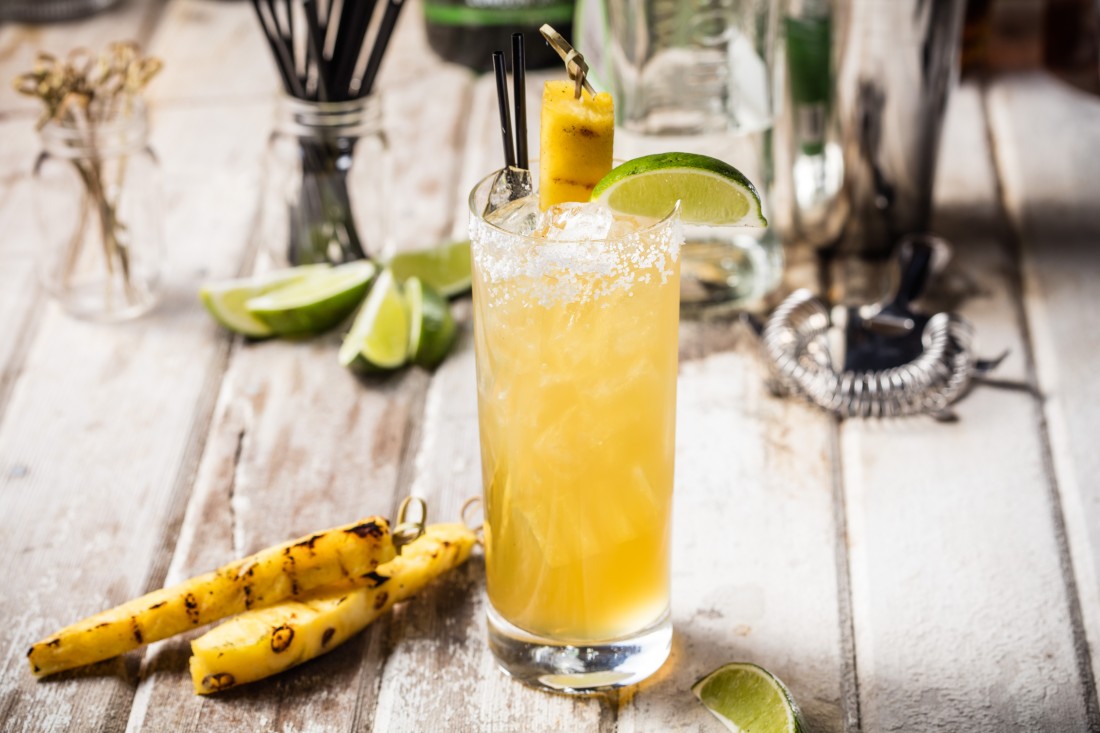 $5 HANDCRAFTED MARGARITA
A fantastic hand shaken classic or fruit margarita with Hornitos tequila,fresh squeezed lime juice, triple sec and agave. Seasonal fruit flavors available. Available Mondays only for a limited time.
*MONDAYS ONLY FOR A LIMITED TIME.
FEAST FOR 2-SDAY $29.99

NO ONE SHOULD HAVE TO TACKLE TUESDAY ALONE
Our Feast for 2 is served family-style, including hearty portions of St. Louis-Style Spareribs, Country-Roasted Chicken, Georgia Chopped Pork, Creamy Coleslaw, Famous Fries, Wilbur Beans, Sweet Corn and Corn Bread Muffins. A feast sure to satisfy anyone's hunger.

$5 RASPBERRY VODKA COOLER
Stoli Raspberry Vodka hand shaken with fresh squeezed lemon juice and a hint of mint, then topped with raspberries and lemon-lime soda.
*TUESDAYS ONLY FOR A LIMITED TIME.

HALF RACK WEDNESDAY $14.99

WE'RE HALFWAY THERE WITH OUR ST. LOUIS-STYLE SPARERIBS HALF RACK PLATTER
Hand-rubbed with Dave's secret blend of special spices and pit-smoked for 3-4 hours over a smoldering hickory fire. Then slathered with sauce over an open flame to seal in the Famous flavor and give them a crispy, caramelized coating. Served with choice of 2 sides and a Corn Bread Muffin.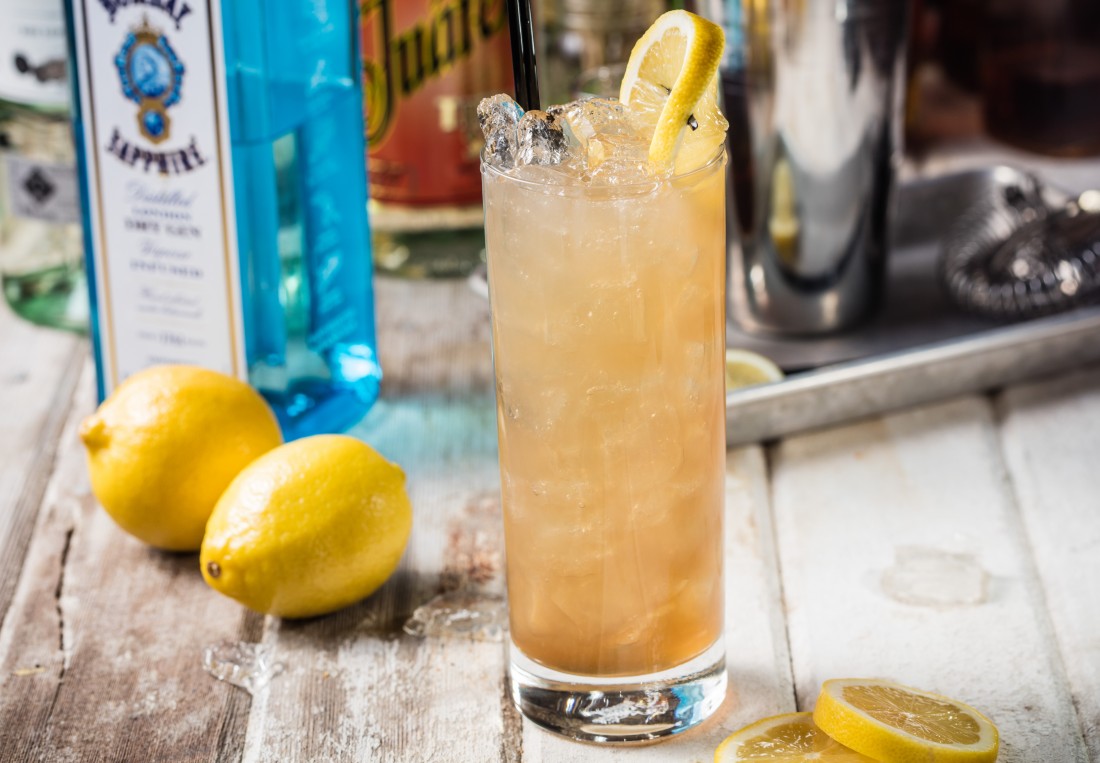 $5 SMOKIN ISLAND ICED TEA
Smoked and prepared at your table with Stoli Vodka, rum, gin, triple sec, fresh squeezed lemon juice and topped off with Pepsi.
*WEDNESDAYS ONLY FOR A LIMITED TIME.
BOTTOMLESS TIPS THURSDAY

HERE'S A TIP: DON'T MISS OUT ON ALL-YOU-CAN-EAT SOUTHSIDE RIB TIPS
Some argue- and we won't disagree - Rib Tips are the best 'cause they're marbled with flavor. Enjoy a heaping serving of Memphis-style, dry-rubbed Rib Tips with a side of jalapeño pickled red unions, spicy Hell-Fire Pickles and our Southside BBQ sauce. Served with choice of 2 sides and a Corn Bread Muffin. You won't know till you try 'em. *Dine-In only. No sharing or To Go Boxes.

$5 DAVE'S RUM PUNCH
A 5 flavor punch with punch! Cruzan Spiced Rum, hand shaken with passion fruit purée, fresh pineapple and orange juice, topped with grenadine. .
*THURSDAYS ONLY FOR A LIMITED TIME.
Smokin' Deals are available at Famous Dave's in North Olmsted for a limited time. Tax and gratuity not included. Not available with Online Ordering or Catering. Must be 21 or older to order and consume alcohol. Valid only for Dine-In and To Go (All-You-Can-Eat Rib Tips and alcohol specials are Dine-In only).