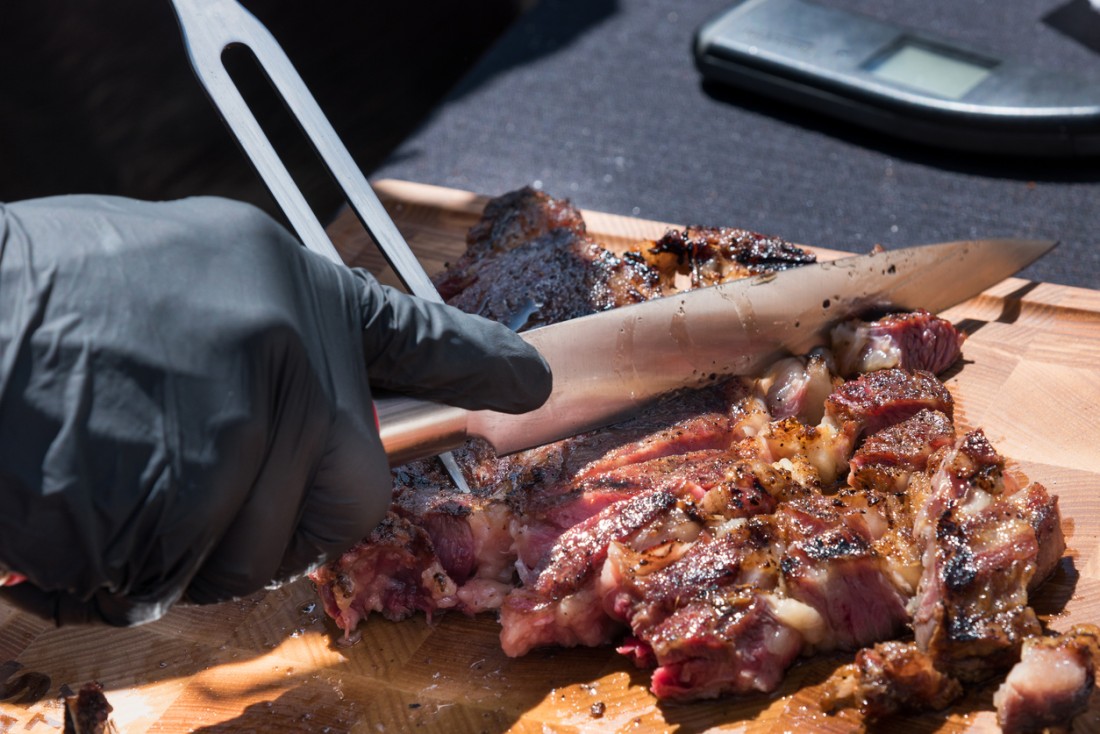 It's official: wedding season is here. Springtime is the perfect season for weddings, but also the perfect opportunity to throw an outdoor event in the sunshine. The stress of hosting an outdoor event can double if you decide to offer food, but have no fear, Famous Dave's is here.
When planning a big outdoor event like a wedding you've got too much on your plate to worry about what everyone else will be eating off of theirs. Take away the stress of catering by choosing the grilling experts at Famous Dave's BBQ.
Famous Dave's brings great food at a great price, so you can focus on having a great time with your friends and family. Order our delicious and affordable catering for your next outdoor event by filling out our online form or calling your local store today!
Make Your Event Stress-Free with Our Full Service Options
With an event like a wedding, it's the details that matter. Creating beautiful memories isn't complete without making sure that each and every guest feels welcome and cared for. Luckily we offer full-service, complete with all of the particulars that separate good catering from bad.
Our catering team handles all the details of outdoor catering for any kind of event. We offer delivery, oversee the set-up and operation of the BBQ buffet, and conduct clean-up afterward. We also provide plates, cutlery, napkins, and extra barbeque sauce for all guests.
We maintain relationships with local rental companies to ensure that we can provide the best service, anywhere at any time!
Always Fresh, Always Delicious
We understand that you only want to offer the tastiest options to the guests at your outdoor event. Nobody wants cold, soggy, and disappointing food for their big day. That's why we take all necessary precautions to keep your BBQ steamin' hot and mouthwateringly fresh off the grill.
Our fresh cuisine filled with sweet and savory flavors will enhance any wedding or event, making it one to remember.
Prepared for Any Outdoor Weather
We are a detail-oriented catering team that knows how to handle any weather this season. Whether it's hot, chilly, rainy, or dry we've got you covered. There's nothing like our freshly brewed iced tea or lemonade during a hot day, or a steaming warm plate of BBQ if it gets chilly.
Flexible Options for Everyone!
No matter the size or nature of your event Famous Dave's has options for everyone. We offer BBQ bundles for all amounts of guests. Our service options include pick-up, delivery & set up, and a full-service option. Do you have vegetarian guests in attendance? No problem! Our vegetarian selections are just as delicious as our meats!
Every event is unique, which is why we offer flexible options for any circumstances. With Famous Dave's you can have your outdoor event catered for any amount of guests and on any budget.
Memorable Event Catering from Famous Dave's BBQ
Feeding your guests delicious food at your outdoor event doesn't have to be a hassle. With all of the renowned flavors and quality you can expect from Dave's, we offer top-quality catering food that truly makes any spring occasion. You can have all the options you need for a truly fantastic celebration, including a ton of delectable desserts.
Famous Dave's Catering makes party planning simple, freeing you up to enjoy yourself and interact with your guests. With a flexible collection of options, we can create a menu that will satisfy the needs of you and your guests.
Place catering orders easily by filling out our online form or calling us today.