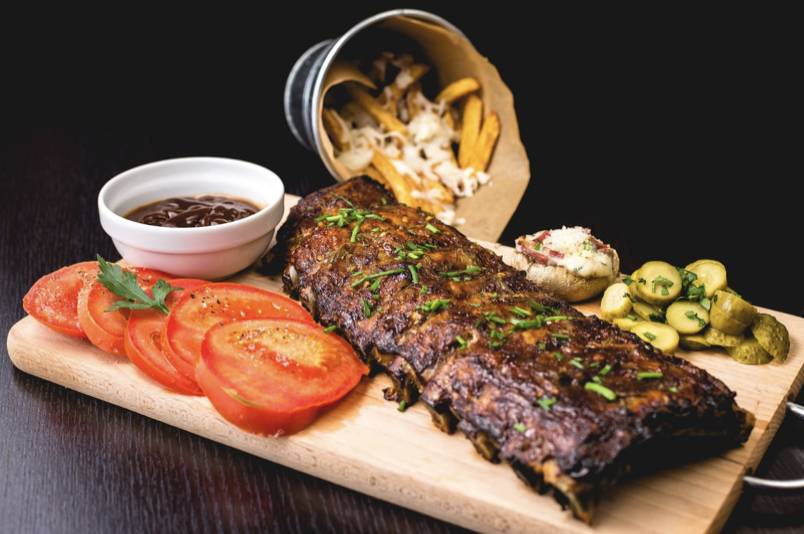 The spring weather is enough to put anyone in a great mood. And when you're in a great mood, it's only right to share it with your loved ones and enjoy some good times!
Spring gatherings are the perfect excuse to get friends and family together, but as anyone who's ever hosted before will know, feeding a large group can be a lot of work. It can be stressful and time-consuming to cater for a party, making it harder for you to enjoy yourself.
Why not try something a little different and have your party catered instead? Stress-free and affordable, it's a fantastic way to make sure your guests are fed so that all of you can have a good time.
It's time to make party planning a little easier by bringing in catering from Famous Dave's for your large group.
Tasty Food Without the Effort
Food makes a party, and when you throw a party with great food, you can be sure that people will remember it long after the party's over. Tasty food can make a big impression, and any spring gathering means one thing - BBQ!
A barbecue is a big crowd-pleaser, but it can be a lot of work for you as a host. BBQ catering can help you provide your guests with food that's out of this world, without you slaving away all day. From mighty meats to sumptuous sides, you can get everything you need to make sure your guests are well-fed with the best there is.
Flexible Options for You
Whether you're catering for large groups or a smaller gathering, having flexible options means you can plan the party that fits your numbers and budget. You can choose how many covers you need, what you want to serve and have it all prepared ready for the big day.
Being the host can take you out of the moment, but with the catering taken care of, you'll be able to enjoy yourself as much as your guests, knowing all the food is taken care of.
BBQ Catering at Famous Dave's
If you really want to impress your guests, then it doesn't get much better than BBQ catering at Famous Dave's. We do the best catering food that really makes any spring event, with all of the famous flavors and quality you can expect from Dave's. There are plenty of delicious desserts to choose from too, giving you everything you need for a truly great party.
Our catering services help make party planning a breeze, leaving you to have fun and spend time with all of your guests. We can plan a menu that caters to you and your guest's needs, with flexible collection or delivery options to suit you. Once you've tried catering for your next gathering, you won't go back!